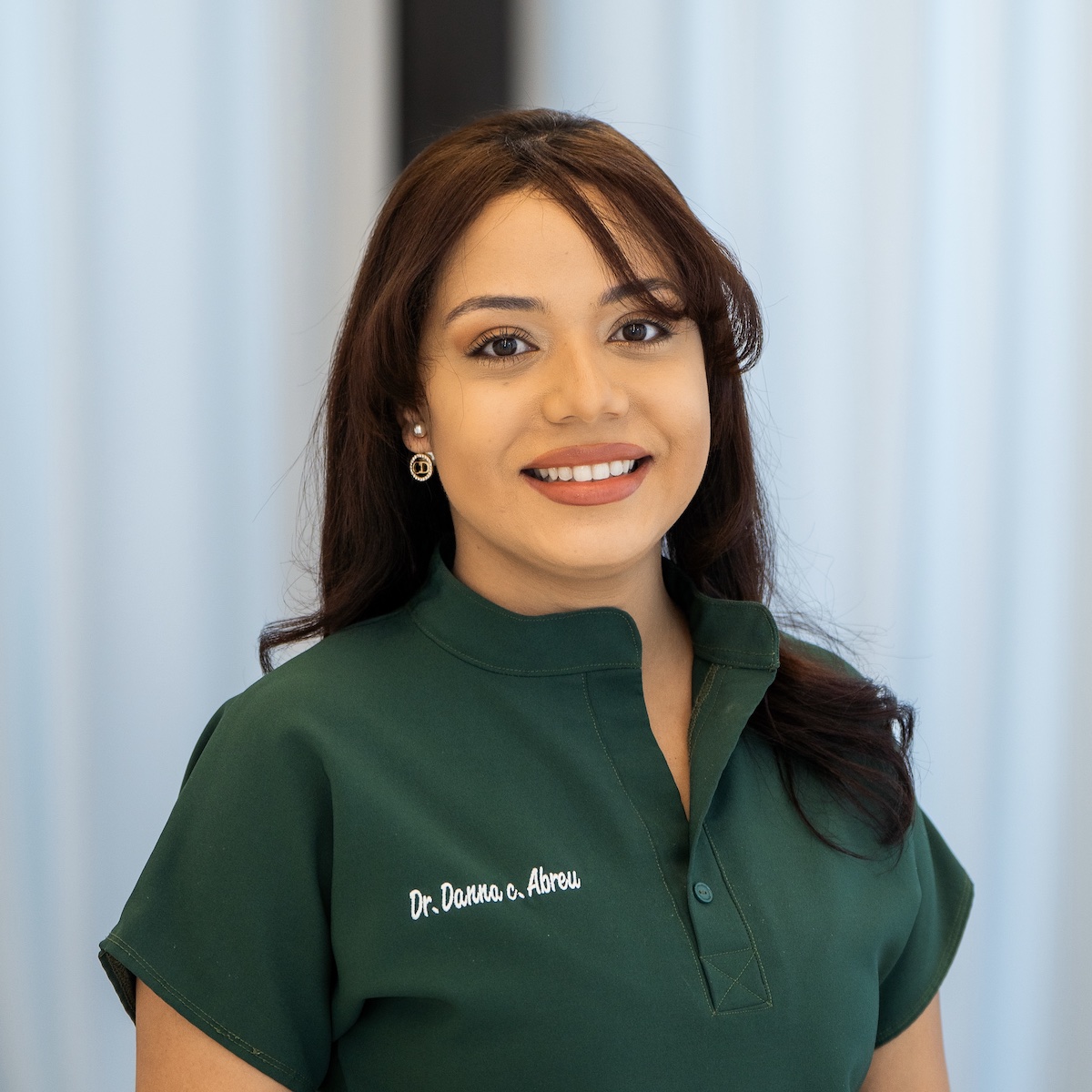 DMD
Dentist Associate
Meet Dr. Danna - A Dentist with a Passion for Compassion and Excellence
Danna has been practicing dentistry for over 12 years. She began her journey at Ibero-American University in the Dominican Republic, where she earned her first Dental degree. Dr. Danna's commitment to unwavering dedication, compassion, and continuous learning led her to pursue further education at Rutgers University in New Jersey, earning her Doctor of Dental Medicine degree. With over a decade of experience under her belt, Dr. Danna treats every patient like family, fostering trust and creating a welcoming environment. She is driven by curiosity and stays up to date on the latest dental technology and research to provide top-tier care.
Danna's motto is "Treat patients as you would want your family to be treated." Her compassionate approach reflects this, and she values integrity, striving to work in a way that brings peace of mind.
Beyond dentistry, Dr. Danna enjoys Pilates, praying, and meditation. Her empathy for patients with dental phobias is heightened by her own fear of airplanes. She is a highly respected professional in the dental community.
---